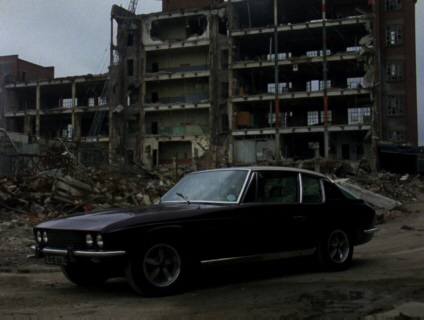 Born in the sixties, I grew up--or began to grow up--in the seventies. In 1972, I was snogged in the kiddies' wooden fort up in Bedmond by a boy old enough to shave and to know much better. All bets were off and by '74, I discovered disco. I remember standing at Carey Place's warehouse disco in Watford in a haze of weed smoke, wearing second-hand jeans and a brown mohair cardigan I had scored at the Abbots Langley jumble sale earlier that day. I was coveting not only the bloke on the stained sofa (who was all over a girl from the sixth form) but also the psychedelic scarf his girl was wearing: it was silk and pink and mauve...and I was fifteen. My life was all about glam rock and Slade and David Essex and sex and not getting pregnant.
It's no surprise then that my first novel is set in London in the seventies and that the next one moves on just a few years to the end of this decade I claim for my own. I have no time for my contemporaries who bemoan the seventies and all it stood for. I would have willingly stayed there for another twenty years at least...although the eighties and nineties were pretty good, too!
So when I happened upon the Facebook group
Mid Century Modern Kitsch
I was stoked. The group's all about buying, selling and collecting furniture and furnishings from the 50s and 60s, and they put up with people like me who really love the seventies. The posts are full of the trappings of my teens: Pyrex, hairpin leg coffee tables, tasteless ornaments, plastic pixies, posters of David Cassidy and copies of
The Joy of Sex
. I have found my home :) and am toying with a third novel that maybe features Elaine, a divorcee in her fifties, who finds what she needs on the second floor of an old tobacco warehouse. Maybe she finds a set of Mikasa Ben Seibel bullseye serving platters, or maybe fifteen Ecko canoe muffin forks...or perhaps she finds a woman who's hiding a silver 1962 aluminium "pom-pom" christmas tree inside a walnut "waterfall" tallboy...
I'm heading out on retreat in the New Year, so maybe I'll play with Elaine and that tobacco warehouse idea. More on that later maybe. In the meantime, why not take a look at a few of the really neat pieces that my pals are flogging and that keep unwrapping memories for me and making me think, "Hmm, I wonder what Elaine would make of that?"
Ah! Glitter Christmas cards! Christmas always takes me to my best mate Moira and me going through our "Twenty-five Glitter Christmas Card" selection box working out which of our friends would get the best…and which would get the worst… (from

Modclaudia

)
)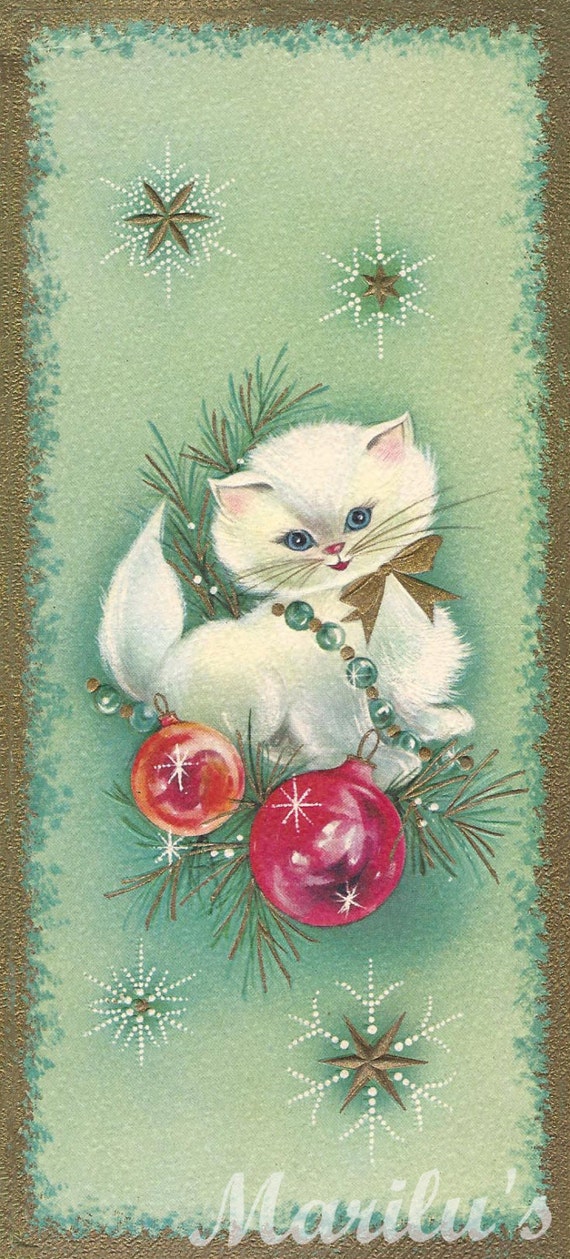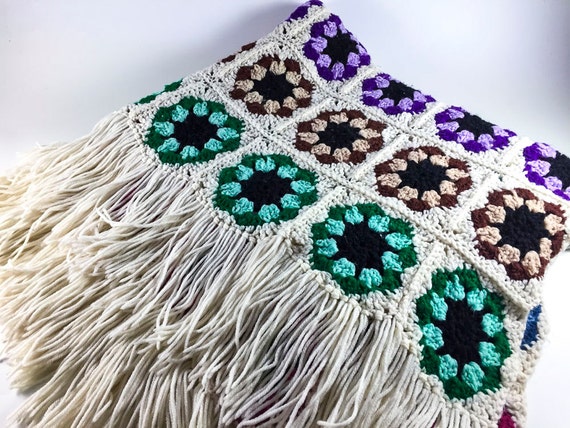 Who didn't have an afghan that her nan crocheted...or who didn't start to make one only to give up fourteen squares in? (from
LivingaVntgLife
)
).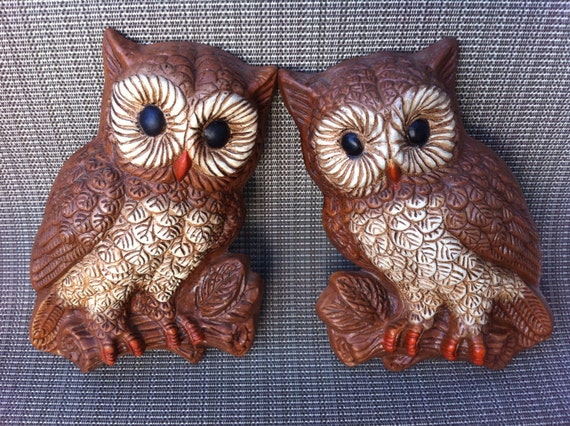 And if Nan did crochet the damn thing, she probably did it under the gaze of wall art, like these two owls silently hooting from the kitchen wall (from
Mad4ModMalissa
)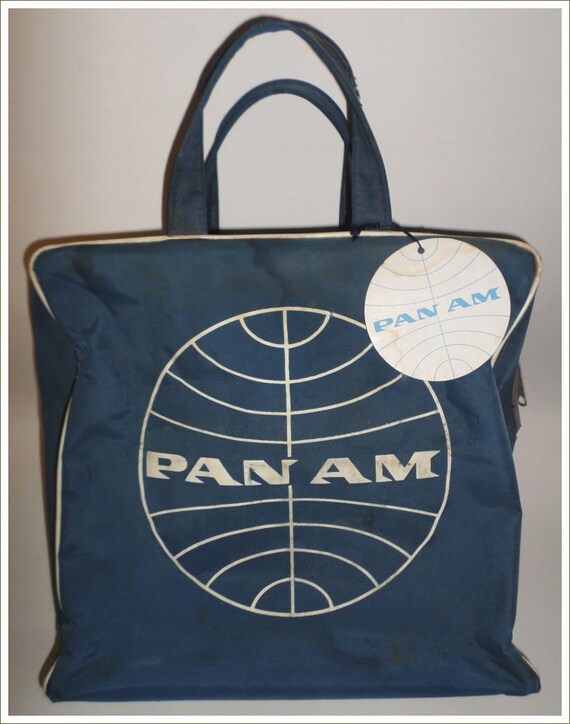 And who doesn't remember lusting after one of those PanAm bags…and pretending to serve drinks on either side of the upstairs hallway

J

(from
RetroPulpVintage
)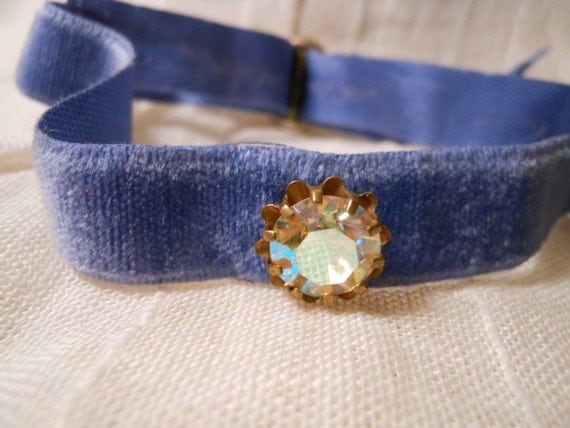 Ever frugal (or was it just poor) I made my own choker with a length of brown velvet ribbon and a dingle-dangle from the Haberdashery counter at Clements on Watford High Street. Moira had one, too, but hers was tartan . "Because of my heritage" she said (from
Angliezillasboutique
)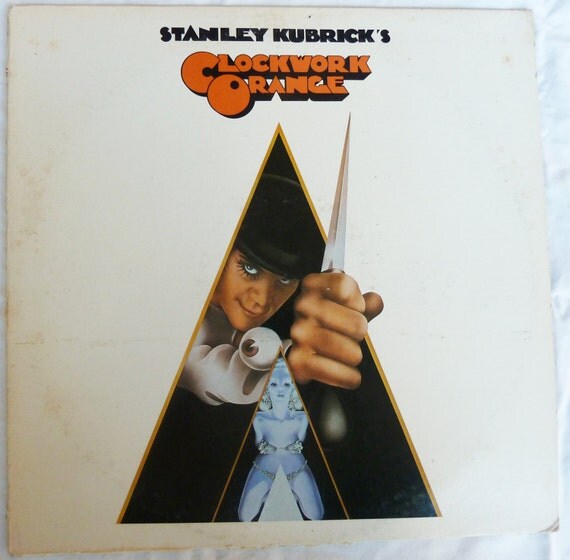 And of course there was the rite of watching of Clockwork Orange and wishing the boys at school were like those boys and how that made us all feel the next day sitting in double chemistry and wanting out…(from
SpaceModyssey
(All items for sale at my pal's Etsy stores. Click the links :))